It's the last day of our Memory Box Month and we wanted to thank everyone who participated in our month long celebration. Today we have a bonus give away which will be drawn at midnight tonight from everyone who has liked, shared, commented, tweeted, pinned and followed I'm Impressed. Thank You!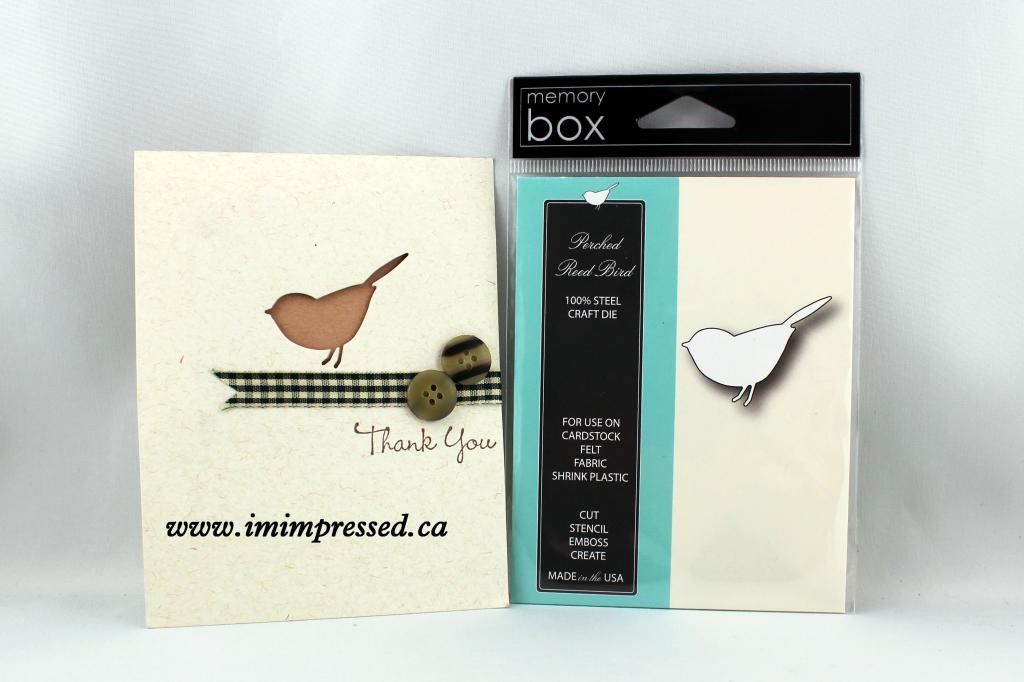 For this card we used the Memory Box Perched Reed Bird Die. We used the negative of the die to add depth to this Thank You card embellishing it with ribbon and buttons.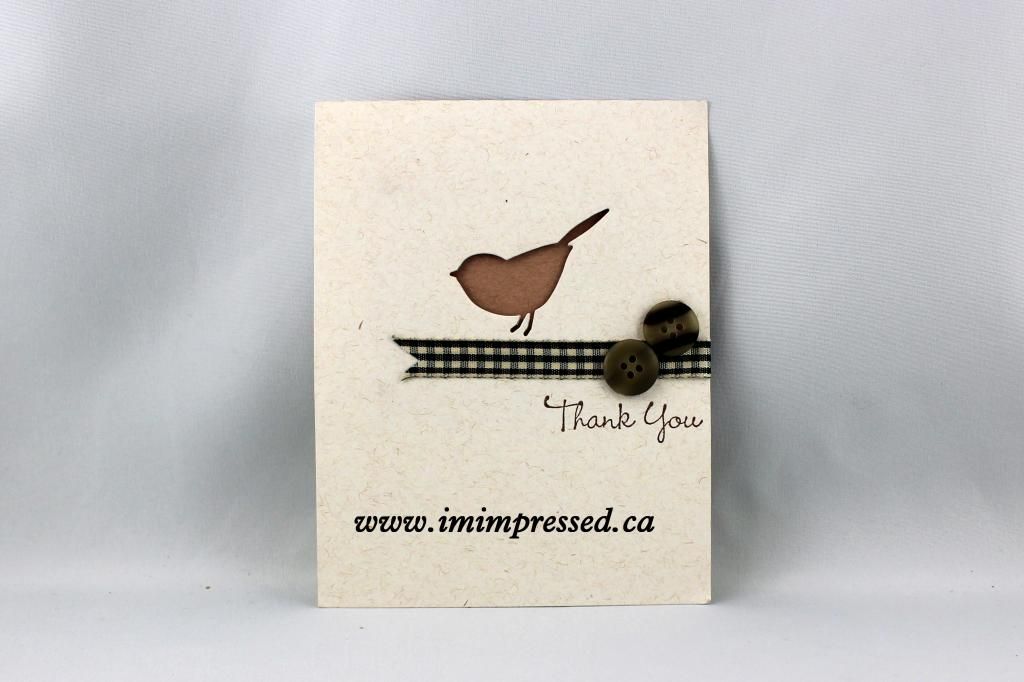 To be eligible for today's prize, the Memory Box Perched Reed Bird Die leave a comment on this blog post.
Here are the details on where to find us:
Blog:
http://imimpressedpaperarts.blogspot.ca/
Facebook:
https://www.facebook.com/pages/Im-Impressed/149895098356022
Pinterest:
http://www.pinterest.com/imimpressedvanc/
Twitter: @ImImpressedVanc
Instagram: im_impressed
Here are the details:
You will have until midnight PST to leave a comment here on the blog or like and share the Facebook post. Winners will be selected and announced the following day. Prize is exactly as shown and cannot be changed for another prize. Winners will have to pick up prize in store or pay for shipping. For more information please contact info@imimpressed.ca.